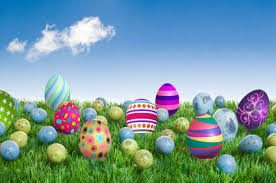 Events
March 31,2018 
Annual Egg Hunt   
This is great event for the children of our community. With 2000 (+) eggs hidden the children have a wonderful time running around collecting all of them. Donation of a non perishable food item is suggested all going to replenish the Vermont Food Bank. This year we will also have a bake sale by donation to benefit Relay For Life. 
St. Johnsbury  Maple Festival  
May 20, 2018 
Kick Cancer's Butt - Kickball Tournament         
We love hosting this event !!! This is a day full of Fun, Food & Friends all to raise awareness and money for Relay For Life. 
St. Johnsbury Farmers Market 
July 1,2018  
Spirits of Vermont - Pope Memorial Library
On July 1, 2018 at the Joe's Pond Pavilion Beer, wine, and spirits vendors will be available to dispense tastings of their Vermont-made products. and will also have additional products available for sale.  Contact the Pope Memorial Library, Danville VT to get your tickets in advance! Purchase of tickets also available at the door on the day of the ev​ent. 
August 14, 2018  
Customer Appreciation BBQ     
Trunk or Treating @ Each Dealership  This is event is fun for all….. Each dealerships Sale & Service team decorates a vehicle in the showroom and fills it with candy for children. 
Danville Boy Scouts- Haunted Corn Maze  
We support the Danville Boy Scouts every year during the Great Vermont Corn Maze "Dead North" haunted maze show. They operate the concession stand at the end of the ghoulishly scary and fun maze. Please help us support them by purchasing a delicious hot dog, hamburg, hot chocolate, and more! 
St. Johnsbury Colors of the Kingdom Festival 
Sponsorships
St. Johnsbury Little League 
The STJ Family of Dealerships sponsors St. Johnsbury Little League Baseball and Softball because we believe that they're great programs for kids in our community to develop their athletic skills, as well as a great way for them to stay active and learn the importance and value of teamwork. Learn More About the League ​HERE​. 
Rock the Hills 
The ST J Auto Family of Dealerships has been a key sponsor of Rock the Hills since their 2009-2010 season. We have employees, customers, and friends, who participate and enjoy watching the races, so the partnership makes a lot of sense. Everyone at Rock the Hills has been great to work with and we thoroughly enjoy being involved with their events. Besides, what's better to pull your snowmobile trailer than a GMC Sierra, Yukon, Acadia, or Terrain?! Learn More about Rock the Hills
HERE
.
Charities & Non Profit
Kingdom Animal Shelter 
We have partnered with a local animal shelter for the last 6 years to raise awareness and money for their shelter.  We have hosted an in house event that had Santa Paws, Nail Trimming and a Stuff-A-Subaru Shelter Supply Drive.  We also have partnered with them the past few years for their 12 Days of Christmas Benefit Raffle. 
Snow Much Fun Softball Tournament 
Beginning in 2009 all proceeds are going to help the Prevent Child Abuse Organization and the 2015 Tournament helped raise $4,700 that was distributed to the Prevent Child Abuse Organizations of Vermont and New Hampshire (also known as the New Hampshire Children's Trust).  Child Abuse happens far too often, yet is a cause that isn't always thought of when people want to help others.    This tournament gives people a chance to help abused children, while having the fun of playing softball in an unorthodox manner. We are a proud sponsor of this event and hope it has ongoing success in future events.  
St. Johnsbury Meals On Wheels 
Our local Meals on Wheels program is in serious demand so we try to help.  Every year, we help them deliver their Thanksgiving Meal Delivery.  We bring a couple of Subaru's down to the Dining Room, load them full of the deliveries (and the regular delivery driver) and play chauffeur for the day.